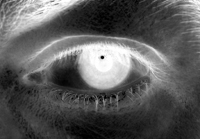 VIA CHIAIA, 149/A
Palazzo Cellamare
80121 NAPOLI - ITALY

SEVENSTAR MIDDLE STREET
798 Art Zone
No.4 Jiuxianqiao Road
Chaoyang District
100015 BEIJING - CHINA
VITTORIO GUIDA (Naples 1957)
Academy of Fine Arts - Set Design Degree


PHOTOGRAPHY

CLIENTS include publishing houses, institutions, museums, galleries, design studios, enterprises, advertising agencies and studios in Italy and abroad: Acro, Anm, Arin, A&C Black Blue Guide-London, Banca di Credito Popolare, British Museum, Canados, Cantieri Rizzardi, Chantecler, Electa Napoli, Eurografica Editore, Ferretti Group, Fiart Mare, Fiat Group, Fratelli Aprea, Frojo Engineering, IDEM, IPM Group, ISP Venezia, JFK Associati, Juliana Thomas Studio-New York, Magma Associati, Marsilio Editori, Mondadori, Napoli Film Festival, Negombo, Nessuno Tocchi Caino, Pianegonda, Pica Ciamarra Associati, Provincia di Napoli, Regione Campania, Royal Group, Soprintendenza Archeologica di Pompei, Toffini, Tosinvest Group, Tramontano, Universita' IUAV di Venezia, Università degli Studi di Salerno, Zelig immagine e comunicazione.
PUBBLICATIONS in specialized magazines, weekly issues and papers include: L'Arca, Art Forum, Casabella, Corriere della Sera, L'Espresso, Extra, Flash Art, Glamour, Il Manifesto, Meridiani, Le Monde, Paese Sera, Panorama, Pragmatica, La Repubblica, Vogue.
REPORTAGES Albania, Benin, Burkina Faso, Burundi, China, Ecuador, Iceland, Kenya, Qatar, Togo.
PERSONAL EXHIBITIONS
"Westmoreland Naples" – pose e visioni beat dal newark theater al partenope - Maschio Angioino, Naples/1997 (catalog Electa/Naples).
"Polaroid Stories" - Pingyao International Photography Festival - China/2011.
"Where are we now?" - Universal Forum of Cultures - Naples/2014. 3rd International Izmir Photography Days - Izmir/2015. MSC Arts Festival - Oxford/2015.
COLLECTIVE EXHIBITIONS
"Sapori in mostra" – Castel dell'Ovo - Naples/2000.
"Rebirth of Sichuan's Post-Quake Restoration" - National Museum - Beijing/2010.




CINEMA & VIDEO

ASSISTANT DIRECTOR on feature films and videos, corporate, advertising and reportages (Fiat, Italsider, Rai Tv, Mediaset).
SET PHOTOGRAPHER "L'Eclairage" (feature film/35mm) – a portrait of Henry Alekan, directed by Denis Guedj (France 1992).
CO-DIRECTOR & SCREENPLAY WRITER "Westmoreland Naples"
(short/betacam) selected at 14° Festival Cinema Giovani di Torino
(Italy 1996).
DIRECTOR & SCREENPLAY WRITER "Consorzio Sinergie" (short/betacam) Rai International (Italy 1998).
DIRECTOR OF PHOTOGRAPHY & CO-PRODUCER "Angel in the Flesh"
(short/betacam) directed by M.Garofalo (Italy 1999) - RAI 3 Fuori Orario.
DIRECTOR & DIRECTOR OF PHOTOGRAPHY "Vivere Venezia" (short/betacam), Extra Next 8. Mostra Internazionale d'Architettura (Italy 2002).
TECHNICAL PRINTS SUPERVISOR Photo exhibition "Bertolucci images" - Lucca, Palazzo Ducale (October/November 2000).